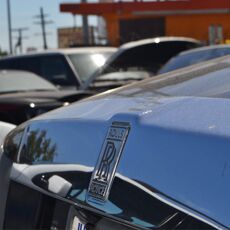 We at Otto's European understand our customers' value and offer superior service with a personalized touch for every vehicle. With years of experience in luxury car repair and maintenance, we will deliver the expertise and professionalism needed to keep your Rolls-Royce at top performance and quality.
Your Rolls-Royce deserves individual attention and full maintenance service in order to keep the driving experience of your vehicle as pleasant as driving a brand new car fresh from the manufacturer.
With our specialized service, we ensure optimal satisfaction for the customer and the car!
Rolls-Royce Maintenance Services
Maintaining your car to the highest level is important in keeping your car safe, while ensuring high performance for both new and used car owners. Otto's European is located at 3300 Lincoln Blvd, Santa Monica, CA 90405. To get directions, click here or call (310) 399-3221 to schedule an appointment.
All Fluid Level Checks & Corrections
Oil Change & Oil Filter Replacement
Tune-Ups
Transmission Repairs
Scheduled Maintenance
Brake Repairs
Air-Conditioning & Heater Services
General Automotive Repair
Preventative Car Maintenance
Cooling System and Radiator Repair
Synthetic Motor Oil Replacement

Exhaust Systems Services
Alignments
Shock and Strut Services
Tire Repairs

High-Pressure Fuel Pumps Repair

Engine Diagnostic
Belts, Hoses, Fluids
Air Filters
Alternators
Batteries
Headlights
Starters
Rolls-Royce Oil Change
It's no secret that when you purchase high-end products, you need to perform high-end maintenance checks on them regularly, and the same idea holds true with your Rolls Royce vehicle. Neglecting to change the oil on your Rolls Royce causes internal engine friction, which can that can lead to costly repairs that are simply unnecessary. If you drive in Los Angeles traffic, idling any vehicle for too long can also impact its performance, especially fluid levels. Reasons like these is why it's imperative to keep up with the status of what's going on under the hood of your Rolls Royce luxury vehicle.
At Otto's European, our experience of over twenty years in diagnosing, repairing, and maintaining the various Rolls Royce models speaks for itself. We are Rolls Royce and Bentley certified, which means we have exclusive access to parts that other luxury repair shops might not have.
Rolls Royce Maintenance
Our team of experts at Otto help our customers decide and fix their vehicles need accordingly to their personal situation and desire. Our vehicle maintenance routine is customized in regards to your Rolls-Royce car model and year. Contact us now for superior personalized repair and maintenance service for your unique Rolls-Royce.
Rolls-Royce Vehicles
Limited Vehicles

1904–06 10 HP
1905–05 15 HP
1905–08 20 HP
1905–06 30 HP
1905–06 V-8
1906–25 40/50 Silver Ghost
1922–29 Twenty
1925–29 40/50 Phantom
1929–36 20/25
1929–35 Phantom II
1936–38 25/30
1936–39 Phantom III

1936–38 25/30
1936–39 Phantom III
1938–39 Wraith
1946–59 Silver Wraith
1949–55 Silver Dawn
1950–56 Phantom IV
1955–66 Silver Cloud
1959–68 Phantom V
1965–80 Silver Shadow
1968–91 Phantom VI
1971–96 Corniche I–V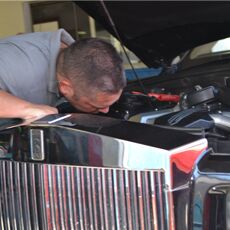 Common Rolls Royce Mechanical Issues
Standard issues for a used Roll-Royce, especially in older models, are leaks and high-pressure fuel pumps repair. Regularly checking the car engine and ensuring that the valves are appropriately sealed is necessary in order to avoid oil leaks. Additionally, clogged up gaskets are another problem which can be caused by sludge and foam in the oil filter.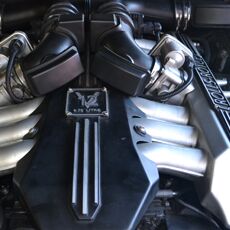 Rolls-Royce Models We Service
– Phantom
– Ghost
– Wraith
– Silver Shadow
– Phantom Drophead Coupé