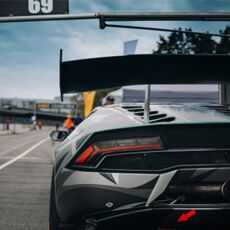 The Italian supercar brand Lamborghini is known worldwide for manufacturing some of the fastest and most attractive vehicles money can buy. Purchasing a Lambo is a big investment, and taking care of yours means keeping up with all of the important maintenance, tune-ups, and check-ups. Getting your Lambo serviced is unlike doing so with most consumer vehicles, and thusly requires a highly skilled and knowledgeable technician to do so. Here at Otto's European Coachworks, we have two decades of experience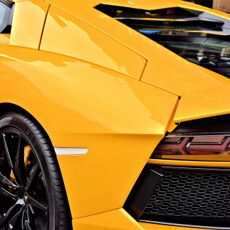 Common Lamborghini Mechanical Issues
Even the best cars in the world can sometimes run into mechanical issues, and the same holds true with Lambos. Even though these machines are expertly manufactured, they are not without some issues. Some of these issues are minor, and some of them can be highly costly and require extensive labor. A few of the most common mechanical issues we see occur in Lamborghinis are:
Unstable Engine Rev
A common mechanical issue we often see happen in Lambos at our auto repair shop is an unstable engine rev. This unstable rev tends to occur between 800 and 1100 rpm. When this happens, the rev goes up and down and the transmission might slip out of or skip gears. If you are experiencing this, be sure to give us a call here at Otto's European as soon as possible. If you experience unstable engine rev, ignoring it could potentially lead to problems with the transmission that will be expensive to repair.
Clicking Noises Under the Hand Brake
Another common issue we see with some Lambos is that clicking noises can be heard under the hand brake. This can occur for different reasons, with varying degrees of seriousness. It might not even be an issue with the brakes at all, and could be due to a problem with the suspension instead. Clicking noises can happen due to worn out ball joints or bushings, or also due to loose struts. These clicking noises can happen for many reasons, but none of them should be ignored. Give us a call here at Otto's European the moment you notice any of these noises to avoid a more serious issue.
Our expert Lamborghini Repair and Maintenance Services include:
All Fluid Level Checks & Corrections
Lamborghini Oil Change & Oil Filter Replacement
Tune-Ups
Transmission Repairs
Scheduled Maintenance
Brake Repairs
Air-Conditioning & Heater Services
General Automotive Repair
Preventative Car Maintenance
Cooling System and Radiator Repair
Synthetic Motor Oil Replacement

Exhaust Systems Services
Alignments
Shock and Strut Services
Tire Repairs

High-Pressure Fuel Pumps Repair

Engine Diagnostic
Belts, Hoses, Fluids
Air Filters
Alternators
Batteries
Headlights
Starters
Lamborghini Car Maintenance
After buying a Lambo, you'll want to keep it running in top shape, or there's no point in owning one. In order to do this, your Lamborghini must be expertly serviced and maintained by a repair shop that understands the unique nature of these sports cars. The safety of you, your passengers and other drivers on the road must be taken into account when owning a Lamborghini. Trust the experts here at Otto's European to repair your Lambo the right way the first time, and get you back on the road as quickly as possible.

We service the following Lamborghini Models:
– Miura
– 350 GT
– 400 GTI
– Espada
– Islero
– Jamara
– Jalpa
– Diablo
– Murcielago
– Gallardo
And more!
History of the Lamborghini European Supercar Brand
The Lamborghini brand is known in Italian as Automobili Lamborghini S.p.A. Ferruccio Lamborghini founded the supercar and luxury brand back in 1963. The brand was established to be a direct competitor to Ferrari. The Italian brand's production facility and headquarters are located in Sant'Agata Bolognese, Italy. The first Lambos were highly regarded as some of the most refined and highest performing vehicles in the world. In 1966, the Lamborghini Miura gained worldwide recognition for the Italian brand, establishing rear-mid engine and rear wheel drive as the standard for sports cars at the time. Lamborghini almost went under during the oil crisis of 1973, but survived the harsh times to become one of the most profitable and well-known brands of sports cars that money can buy.
Here at Otto's European Coachworks, we are passionate about Lamborghinis, and we understand how much our customers care for their supercars. Our Lamborghini auto services are always prompt and discreet. We take great pride in knowing that our customers are satisfied when they book an appointment with us. We have had the pleasure of working with some of the best clients that Southern California has to offer. Click here if you're looking for directions to our Lamborghini repair shop. If you're ready to schedule an appointment, feel free to call us anytime at (310) 399-3221.