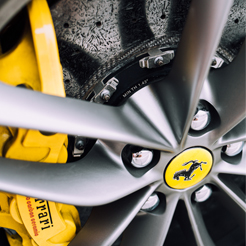 As a European supercar owner, you know how powerful these world-class machines are. You also know that it's imperative to stay up-to-date on maintenance, especially when it comes to brake repair. Along with unmatched performance and engineering comes the responsibility to keep up with your components within your luxury car that is subject to wear and tear.
Neglecting to properly maintain your brake system could lead to unnecessarily high cost repairs. Regular brake inspections and brake repairs not only prevent these abnormally high cost repairs, but will also help extend the life of your European luxury car and help keep it performing on a high level. If you're even the least bit unsure about the stopping power of your Bentley, Rolls-Royce, Lamborghini, Ferrari, Mercedes-Benz or BMW, give yourself peace of mind by getting the brake system inspected by a licensed auto repair shop that you can trust.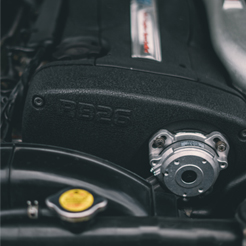 Trusted Southern California Luxury Car Repair Shop
With unmatched speed, you need your brakes serviced by a luxury auto shop to ensure your safety and the safety of your passengers. No one wants to cause an accident, but driving with worn out brakes increases the risks of collisions with other motorists, with motorcyclists and pedestrians. This is true for properly maintaining the brake systems of all vehicles, no matter the make, model or mileage. But with European supercars, the need for high functioning brake systems becomes even more important. Ensure the safety and extend the life of your luxury vehicle with regularly scheduled brake repair services with Otto's European Coach Works.
We provide expert brake repair services for:
Brake pads replacement
Brake shoe replacement and shoes
Fluid checking and filling
Refurbishing rotors and drums
Brake caliper diagnostics and replacement

E-brake repair
Wheel cylinders
Servicing for brake boosters
Brake lining replacement
Servicing hydraulic brake systems
And more
At Otto's European Coach Werks, we have twenty years of experience working with high-end brake repair and maintenance for luxury vehicles. You most likely wouldn't expect to buy a Bentley at a discount used car lot, so you also shouldn't expect to be able to get the brakes on your high-end car repaired by just any auto shop. In addition to our experience, we are Bentley and Rolls-Royce Certified, which means we have access to parts that other mechanic shops might not have. Over the years, we've had the pleasure of working on European luxury cars for some of the most interesting people in Southern California. We provide friendly and discreet services for all of your brake and luxury auto repair needs.