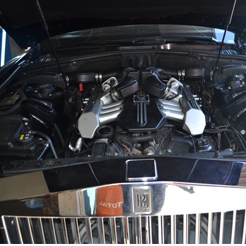 Why Does Your Rolls-Royce Need Oil Changes?
As you know, ownership of a Rolls-Royce is an exclusive status symbol that everyday drivers don't have the opportunity to experience. Along with world-class Rolls-Royce performance and class comes a unique requirement for proper upkeep. Regardless of the make or model, Rolls Royce oil changes and regular maintenance are some of the most important parts of owning any vehicle. Oil changes keep essential engine components properly lubricated and keeps them functioning at a high level. While preventative maintenance is needed less frequently on most Rolls-Royce vehicles, the maintenance tasks require much more expertise and higher quality parts like oil and air filters.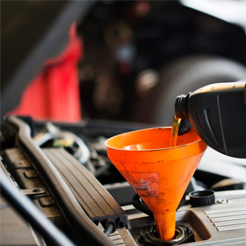 What Kind of Oil Does Your Rolls-Royce Need?
The specific type of oil that your Rolls-Royce needs will depend on the model, year and age. Some Rolls-Royce models need synthetic oil, because this type of oil is refined and purified from impurities. Of course, this purification process tends to make synthetic oil more costly than standard oil. The European auto shop that you take your Rolls-Royce to for oil change services should know what kind of oil works best for each model.
How Often Should You Change the Oil in Your Rolls-Royce?
Luxury vehicles like Rolls-Royce should have their oil changed every three to ten months, depending on the age, condition and model. The older the Rolls-Royce is, it is likely to need more frequent oil changes. At Otto's European, we have over two decades of experience servicing European luxury vehicles, and we are Rolls-Royce and Bentley certified. If you have any questions about oil changes for your Rolls-Royce, don't hesitate to contact us today.