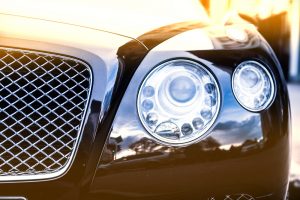 Every vehicle owner understands that regular care and maintenance will extend the life of their car. When it comes to Bentley repair, there is a specific level of world-class care required that you won't get at a typical auto shop. In order to keep your Bentley in peak performance condition, ensuring that world-class luxury experience every time you turn on the engine, you can't settle for anything less than the best.
Personalized Service
No two Bentley vehicles are the same, just like no two Bentley owners are the same. Letting any issues go for too long, or ignoring them, like a Bentley oil change, will eventually cost you much more in the long run. So obviously, proper care and maintenance of your Bentley is essential. At Otto's European, we take pride in keeping your Bentley running the way it should, which will require different levels of service, depending on the year.
Types of Crucial Bentley Maintenance
Bentley oil changes and filter changes are essential to ensure the parts of your engine are properly lubricated, keeping your British luxury vehicle performing smoothly and efficiently.

Expert and in-depth full diagnostic services are required for your Bentley, even if you don't notice any kind of immediate issue. No matter the size and scope of a Bentley repair, you need to know you can trust your European auto shop to get the job done right every time.

Regular rotation of tires and proper inflation is crucial to be sure that you get the most out of the tires on your Bentley. The tires on these exclusive luxury vehicles cost quite a bit more than your everyday tires do, so this is another area of service you don't want to ignore. Making sure that your tires are inflated properly and regularly rotated also helps to enable the vehicle to stay at peak performance while optimizing fuel efficiency and minimizing the chance of blowouts.

Depending on what mileage you have on your Bentley, you will typically receive maintenance reminders at 30k, 60k, 90k, and then after 100k+. These maintenance reminders must be addressed, as well as addressing necessary part replacements, tire rotations, and so on.

Regular servicing of brakes is another essential part of Bentley maintenance. Be sure to get your brakes properly inspected and serviced if necessary. Typical brake services include replacing brake pads or rotors and adding fresh brake fluid.
Expert Bentley Repair Shop
At Otto's European Coachworks, we have two decades of experience working on various luxury cars, with Bentley being one of our specific areas of expertise. As a Bentley certified repair shop, we have exclusive access to top of the line parts that other shops might not experience the privilege of having. We treat each Bentley repair with the utmost care and quality service, and no job is too big or too small. Our auto shop technicians are as hands-on or as discreet as you wish, you make that decision. If you're ready to schedule an appointment or if you need directions, contact us today.