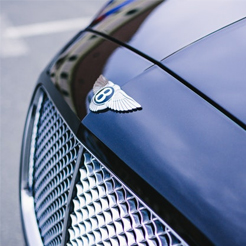 Why Does Your Bentley Need Oil Changes?
As a Bentley owner, you know that your luxury vehicle requires a level of expert care and maintenance that everyday cars do not. The same holds true for your oil changes. While your Bentley probably requires fewer oil changes than normal cars, the oil change process is more in depth and sophisticated due to the vehicle's high level machinery. No matter how much mileage your vehicle has on it, regular Bentley oil changes are essential for peak performance and engine longevity. Neglecting to change the oil in your Bentley can lead to internal friction and cause many otherwise avoidable problems in the long run.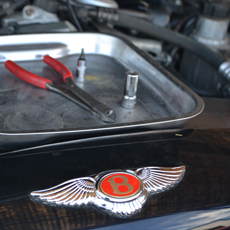 What Kind of Oil Does Your Bentley Need?
The specific type of oil that your Bentley needs depends on the model and year. You will find what kind of oil the manufacturer recommends in your owner's manual. Don't put anything other than OE-specified oil in the engine of your Bentley, as doing so could have some seriously negative and long lasting effects. A worthwhile European luxury repair shop will have the right answers for you as well, regarding the proper type of oil to use, how often to change the oil in your Bentley, and so on.
How Often Should You Change the Oil in Your Bentley?
As a Bentley owner, you know that the performance and luxury of these exceptional vehicles are second-to-none. The internal components are a cut above normal vehicles, and therefore don't need oil changes as often as standard consumer vehicles do. The Bentley brand recommends that you change your oil at least once a year, or after about 7,500 miles. If you have a classic Bentley model, you might need to change the oil more frequently. Check your owner's manual for more details. Before taking your highly valuable vehicle in for servicing, ensure that the luxury repair shop is Bentley certified. At Otto's European, we are Bentley and Rolls-Royce certified, and we have over twenty years of experience working with European luxury cars.