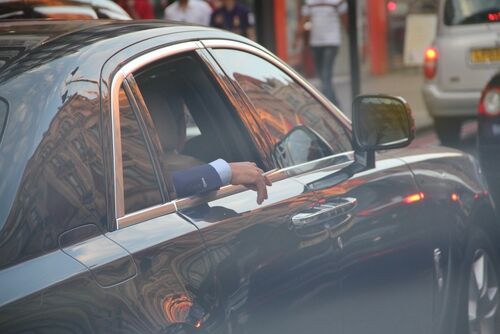 When it comes to selling a pre-owned vehicle, Rolls-Royce is a brand name that speaks for itself and comes with much well-deserved recognition. Owning a Rolls can be one of the best purchasing decisions you ever make, but sometimes you'll need to part with one. Whether you're looking to upgrade your Rolls, or simply want to sell it and invest the cash, here are five steps to sell your used Rolls.
Do Your Due Diligence
Research the market for the Rolls vehicle you want to sell. If there are many versions of the same kind of Rolls that you want to sell, that will bring down the price you can reasonably ask for it. If you have a paper trail of scheduled services and maintenance, and there is no damage, you can likely ask for a higher price.
Does your Rolls have high mileage? This impacts the value of vehicles that are not considered classics, as classics tend to have a different market value. Does your Rolls have minor damage? These factors all impact the actual price, but will vary depending on your exact model. Be sure to research as much as you can.
Explore Online Car Communities
There are online car communities with members who are passionate about European luxury cars like your pre-owned Rolls. Whether it's on social media in a group or participating in threads on interest group sites like Reddit, there's no shortage of knowledgeable Rolls lovers online.
Exoticcarlist.com is also a great resource. And while Rolls-Royce vehicles are certainly a cut above the rest of "normal" cars, it doesn't hurt to list your vehicle on everyday sites or at least get some information from them about other pre-owned marketplaces.
Be Honest About Any Issues
Like so many other aspects of life, first impressions are crucial. You want your potential buyers to be impressed by your vehicle. Before you begin the process of selling your pre-owned Rolls-Royce, it is highly recommended that you fix as many issues as you can.
If your model was recalled in a specific year, be upfront about this, as those who do not are typically found out. Once you have addressed all the mechanical issues, you'll want to have it professionally detailed, washed, and waxed. Make your vehicle appear to be as new as you can make it look.
List it For a Reasonable Price
As previously mentioned, a reasonable price for your Rolls will mostly depend on the market for it. Prices will greatly vary depending on the model, mileage, damages, maintenance history, and so on. If you have a classic vehicle to sell, however, much of this goes out the window, and you will be afforded a few concessions when selling.
Consult a Rolls Expert
Before you list your Rolls for sale, it is highly recommended that you consult an expert in these unique luxury vehicles. The techs at Otto's European Coach Werks are Rolls and Bentley certified, so they will know what to look for when it comes to ensuring your vehicle is ready for sale. Give us a call today to schedule an appointment.