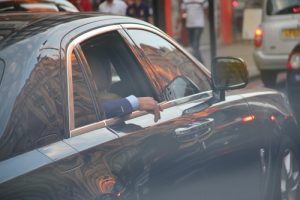 As the future of the European automotive industry appears to be increasingly EV based, most people would think that hybrids are going to be a staple. Especially when it comes to extremely high-performance luxury machines and supercars, fully electric vehicles might seem impossible. But the CEO of Rolls-Royce, Torsten Müller-Otvö, believes that the British luxury brand can go full EV, and won't have to manufacture any hybrids.
Significant Sales Growth
To date, the Rolls-Royce brand has seen a 13.5 percent sales increase in 2018, which is quite a significant figure. While this percentage sales increase might not sound like all that much to most, when you factor in how highly specialized and exclusive purchasing a Rolls-Royce is, it becomes clear how impressive that increase is. Müller-Otvö has been one of the driving forces behind this sales increase for the British luxury manufacturer, and he sees the future of the brand as even more eyebrow-raising.
No Hybrids?
In a recent interview Bloomberg, Müller-Otvö said that there is not yet a plan for EV Rolls-Royce models, but that he expects it to come within the next decade. "We will not do hybrids or whatever," he told the interviewer. Producing a fully EV model for a top-shelf luxury brand such as Rolls-Royce could set a precedent for the entire European luxury car industry, even though the state of such models are still very new. It will be highly interesting to see if Müller-Otvö and the Rolls-Royce brand can live up to the promise of a fully EV line of models in the next decade.
European Luxury EV's
Rolls-Royce isn't the first European luxury car brand to make plans to enter the evolving electric vehicle market. Mercedes, BMW, Audi and Volvo have all announced prototypes of models they plan to manufacture in the near future. These vehicles not only combine stunning design, but also some of the most intricate and sophisticated electronic components into their world-class driving machines. The future of European automotive technology is bright and exciting, and we love that we get to work on these incredible vehicles on a daily basis.  
Trusted European Auto Repair Shop
If you have a Bentley, Rolls-Royce, Ferrari, Lamborghini, McLaren, you know that you can't trust just any mechanic to repair or maintain your vehicle – you need a trusted luxury car repair shop.
Here at Otto's European Coach Werks, we have over twenty years of experience in working with European luxury vehicles and supercars. In addition to that experience, we are Rolls-Royce and Bentley certified, which means we have access to exclusive parts that can often be extremely difficult to find and use. We have worked with the brightest, wealthiest and best customers that Southern California has to offer. Have any questions or want to schedule an appointment to repair or maintain your European luxury vehicle Give us a call today to schedule an appointment.