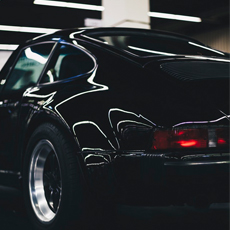 Porsche vehicles are some of the most luxurious in the world, but they require maintenance like any other. Along with prestigious luxury, you need a Porsche mechanic that knows exactly what they're doing. In order to maintain the highest quality performance possible, you can't afford to take your Porsche to just any mechanic. At Otto's European, we have a decade of experience working with Porsche maintenance and repair. There's no mechanical issue we haven't seen, and no job is too small.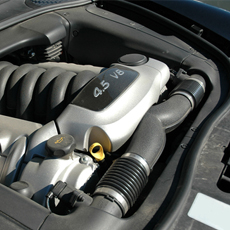 Common Porsche Mechanical Issues
There are certain mechanical issues that are specific to Porsche vehicles. You may have experienced these issues, or you may not have. It depends on what model you own and how old it is. There are two highly common issues that we see when it comes to Porsche repair – coolant and suspension.
One of the most common mechanical issues we see in Porsches has to do with the coolant, especially on the Panamera, Cayenne and Boxster models. Probably the most common Porsche auto repair procedure we address is sealing back up coolant pipe. This can present a huge issue because the coolant doesn't always leak, so you might not even know it's happening. Also, the older the vehicle is, the more likely the coolant systems are to break down over time.
The second most common issue with Porsches that we see has to do with the ABS warning light. Sometimes this light is triggered for no apparent reason, and the repair or replacement of these electrical components is relatively common. Because of the high performance nature of Porsche engines, there is tendency for a higher amount of stress to be placed on suspensions than your typical consumer vehicles.
Our expert Porsche Repair and Maintenance Services include:
All Fluid Level Checks & Corrections
Oil Change & Oil Filter Replacement
Tune-Ups
Transmission Repairs
Scheduled Maintenance
Brake Repairs
Air-Conditioning & Heater Services
General Automotive Repair
Preventative Car Maintenance
Cooling System and Radiator Repair
Synthetic Motor Oil Replacement

Exhaust Systems Services
Alignments
Shock and Strut Services
Tire Repairs

High-Pressure Fuel Pumps Repair

Engine Diagnostic
Belts, Hoses, Fluids
Air Filters
Alternators
Batteries
Headlights
Starters
Porsche Car Maintenance
It's no secret that proper care and maintenance of your Porsche is crucial for its peak performance. Unfortunately, there are far too many owners that don't take the necessary steps to ensure that their Porsche is running at its best. The best Porsche mechanics will develop a personal relationship with their customer and understand the specific needs of their vehicles. That's exactly what we strive for at Otto's European Coachworks.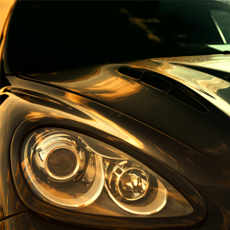 History of the Porsche European Luxury Car Brand
The Porsche brand was formed by Ferdinand Porsche in 1931 in Stuttgart, Germany. The company initially started off as an automobile manufacturing company. The European luxury brand is credited for designing the Volkswagen Beetle, known as "a car for the people." Today, there are around 250,000 Porsches manufactured annually.
We service the following Porsche Models:
– 356
– 911
– Carrera GT
– Cayman
– Cayenne
– Macan
– Panamera
And more!
If you're ready to schedule an appoint, feel free to call us anytime at (310) 399-3221. Click here for directions to our Porsche repair shop in Los Angeles.