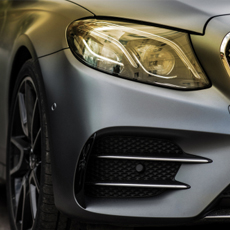 Mercedes-Benz is one of the best-known luxury car brands in the world. From their entry-level models to their highest end automobiles, Mercedes-Benz is world-renowned for their German engineering excellence. If you're a Mercedes owner, you want to protect your investment by ensuring you take your vehicle to the right Mercedes repair shop. At Otto's European Coachworks, our twenty years of experience servicing these top shelf German engineering masterpieces. We have seen it all, from the common Mercedes oil change, to the most elaborate repair.
Common Mercedes Mechanical Issues
Despite the world class Mercedes-Benz performance, there are some mechanical issues that we tend to see more than others. Just like other European luxury cars, these common issues are exacerbated the older the vehicle is and if the upkeep wasn't up to par where it should have been.
One of the more common mechanical issues that we see with Mercedes vehicles has to do with the mounts for the transmission and the engine. These parts on classic Mercedes vehicles were made out of rubber, stabilizing the mechanical components. Over time, the rubber breaks down however, which will be felt by the driver when they accelerate.
Another issue that we often see with Mercedes vehicles is that the gear shifter will not shift out of park. This problem occurs mainly in older S and E class models, and has to do with the selector module. If you're struggling to move your Mercedes out of park, this is probably the reason why.
Our expert Mercedes Repair and Maintenance Services include:
All Fluid Level Checks & Corrections
Oil Change & Oil Filter Replacement
Tune-Ups
Transmission Repairs
Scheduled Maintenance
Brake Repairs
Air-Conditioning & Heater Services
General Automotive Repair
Preventative Car Maintenance
Cooling System and Radiator Repair
Synthetic Motor Oil Replacement

Exhaust Systems Services
Alignments
Shock and Strut Services
Tire Repairs

High-Pressure Fuel Pumps Repair

Engine Diagnostic
Belts, Hoses, Fluids
Air Filters
Alternators
Batteries
Headlights
Starters
Mercedes Car Maintenance
It's a broken record to those of us who take care of our vehicles, yet there are still far too many Mercedes owners out there who don't get their cars serviced often enough or by a common mechanic that doesn't have the prestigious experience of a Mercedes repair shop. At Otto's European, you'll get friendly, customized service on your Mercedes, keeping it performing at its best, probably long past 100,000 miles.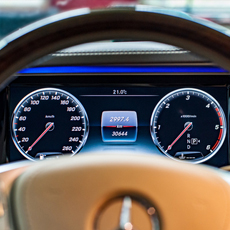 History of the Mercedes European Luxury Car Brand
Mercedes-Benz dates back all the way to 1886, when Karl Benz developed the Benz Patent Motorwagen in Stuttgart, Germany. The Motorwagen is considered by many to be the first ever vehicle powered by gasoline. The German brand was the highest-selling premium automobile brand in the world in 2018, with 2.31 million Mercedes-Benz vehicles purchased.
We service the following Mercedes Models:
– A-Class
– E-Class
– 911
– GLS
– SLC Roadster
– AMG GT
And more!
Click here if you are in need of directions to our Mercedes auto repair shop. Questions or concerns? Ready to schedule an appointment? Don't hesitate to call us anytime at (310) 399-3221.