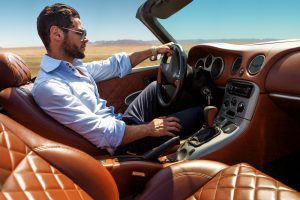 Keeping your European luxury vehicle in top working order is crucial year-round, but during the scorching hot summer months, there are some other precautions that you can take in order to preserve and maintain your investment. In addition, there is some news from both of the luxury manufacturers that you might find interesting.
100 Years of Luxury Car Excellence
Next year, 2019, will be the Bentley brand's 100th year of operation. To celebrate the occasion, Bentley will release a book that chronicles its storied history and talks about the company's future. The book is being published by Opus, who was given exclusive access to the manufacturing, engineering, and technology and executive management of the Bentley brand. It will be a must-have for any Bentley owner or lover of luxury vehicles.
Rolls-Royce to Target Millennial Generation
In an interesting business move, Rolls-Royce plans to release a new 4X4 that will target the millennial generation. The luxury SUV will cost $250,000 and is called the Cullinan, which is a reference to the largest diamond on earth. The Rolls-Royce brand sees the release of its new vehicle as a way to enter a new market, with the intent to cater to wealthy young people in their 20's and 30's who have a high net worth and large disposable income. The company believes this new generation tends to prefer driving their own vehicles, instead of being chauffeured in their Rolls-Royce, as the brand might be most widely known for.
Rolls Royce and Bentley Summer Maintenance
Your Rolls-Royce and Bentley luxury vehicles are a cut above the rest, and so precautions you might take with other, less expensive vehicles become even more important – especially in the hot summer heat. Keeping your vehicle cool in the summer doesn't have to be an elaborate process; it can be as easy as parking in the shade or in a garage when possible. Window visors don't have to look cheap; in fact, there are Bentley and Rolls-Royce owners who use window visors when possible that look quite elegant. On sunny days with no precipitation, keep your windows cracked to prevent the interior from overheating. If you want to make sure you don't grip a blazing-hot steering wheel, consider leaving a towel over it while you go about your business before reentering the vehicle.
Protecting Your Investment
Anyone who has had the distinct pleasure of owning either a Bentley or a Rolls-Royce knows that not only are these luxury vehicles a fine investment, they are a status symbol that turns heads no matter where you drive. However, owning one of these vehicles can bring about certain challenges that most motorists might not experience, such as being able to find a reputable luxury repair shop that services and helps you maintain your Rolls Royce or Bentley, or difficulties locating parts for these high-end cars. While Bentley and Rolls-Royce are technically located in England, their manufacturing is handled by Volkswagen and BMW, respectively, so you'll need a certified European auto shop that understands the ins and outs of German engineering. The best luxury auto shops stay up-to-date with the constantly changing and evolving technology.
That is why it's imperative to build a relationship with a luxury auto shop like Otto's European, because we have twenty years of experience keeping your top-shelf investment running the way it should. We have serviced some of the most wealthy, famous and interesting people in Los Angeles, but we always do so with a discreet, unassuming nature with a focus on preserving the life of your luxury vehicle. Give us a call today if you have any questions or to book an appointment.