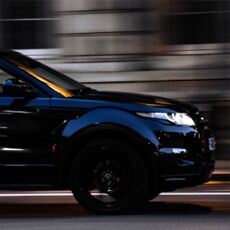 Land Rover manufactures vehicles that are among the most luxurious and highest performing in the world, but even the best cars will need to be properly serviced and often require unique attention. To avoid unnecessary repairs and be absolutely certain that your luxury automobile performs at its absolute best, be sure to take your vehicle to a Land Rover mechanic who is knowledgeable, skilled and certified.
At Otto's European Coachworks, we have two decades of experience working with Land Rover maintenance and repair. From a routine oil change, to a tire rotation, to a complete, extensive engine repair, you can trust us with your Land Rover auto repair needs.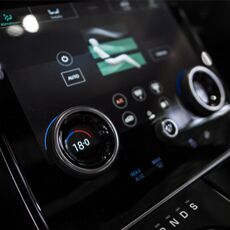 Common Land Rover Mechanical Issues
Despite their world-class luxury and performance, Land Rover vehicles certainly do have their fair share of issues. There have been Land Rover recalls, investigations and complaints over the years that to the brand's credit, have been mostly addressed. A skilled and knowledgeable Land Rover mechanic is aware of these common problems and will know exactly how to fix them so you can get back on the road in your luxury vehicle in no time.
Parking Brake Failure
An issue that many of our customers who own Land Rovers have complained about over the years is about their parking brakes. As the vehicle ages, the parking brake will slowly move out of alignment and will need to be adjusted. If hear screeching noises when trying to apply the parking brake in your Land Rover, it's time to give Otto's European Coachworks a call and get it taken care of as soon as possible. The last thing you want is a simple parking brake repair to turn into something much worse.
Sunroof Water Leaks
Another relatively easy fix yet fairly common issue with Land Rovers is water leaking in through the sunroof. The sunroof drains in Land Rovers do have a tendency to become pinched over time, and customers report water leaking into the vehicle. These leaks tend to be minor drips, but we have seen bigger ones where a lot of water does leak in. This issue tends to mainly arise after the vehicle has 50,000 miles on it, but it is possible for the problem to occur in newer models as well – depending on if it is pre-owned, for instance.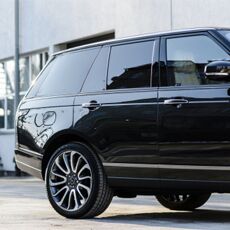 We Service the Following Land Rover Models:
– Land Rover Range Rover
– Land Rover Discovery
– Land Rover Freelander
– Land Rover Defender
– Land Rover I, II and III Series
And more!
If you don't see your Land Rover model listed here, just give us a call. More than likely we have experience working on a vehicle that is similar to it.
Land Rover Oil Leaks
Once a Land Rover reaches 60,000+ miles, oil leaks are a common issue for many owners. These issues tend to come about from issues with the heater core or the head gasket. If your vehicle is leaking or dripping any amount of oil, it's urgent that you take it to a Land Rover mechanic and have it serviced before it gets any worse.
Land Rover Air Suspension Issues
The purpose of the air suspension in vehicles is to ensure quality handling and a smooth ride. If the air suspension becomes an issue, this will negatively impact your Land Rover driving experience. After about 5 years of driving, or 50,000 miles, the air suspension on many Land Rover vehicles has a tendency to sag, which noticeably decreases the quality of handling and ride. Over a prolonged period of time left unattended to, these air suspension issues can also turn into a safety hazard while driving. Replacing the factory air suspension with all traditional coils can cost you thousands of dollars, so it's best to address any issues you notice as soon as possible.
Our expert Land Rover Repair and Maintenance Services include:
All Fluid Level Checks & Corrections
Oil Change & Oil Filter Replacement
Tune-Ups
Transmission Repairs
Scheduled Maintenance
Brake Repairs
Air-Conditioning & Heater Services
General Automotive Repair
Preventative Car Maintenance
Cooling System and Radiator Repair
Synthetic Motor Oil Replacement

Exhaust Systems Services
Alignments
Shock and Strut Services
Tire Repairs

High-Pressure Fuel Pumps Repair

Engine Diagnostic
Belts, Hoses, Fluids
Air Filters
Alternators
Batteries
Headlights
Starters
Land Rover Car Maintenance
Routine servicing, check-ups, and maintenance are all essential components to ensure that your Land Rover always operates peak performance and optimal safety. Most vehicle owners of all kinds understand this basic concept. However, there are a surprising amount of Land Rover owners who tend to allow small issues to compound into large ones. The best Land Rover mechanics take the time to understand the individual needs of each customer vehicle. At Otto's European Coachworks, we are as passionate about Land Rover maintenance and repair as you are about your luxury SUV driving experience.
History of the Land Rover European Luxury Car Brand
Founded in 1948, Land Rover is a brand of 4WD luxury SUVs. Land Rover is a part of the British luxury car brand Jaguar. Jaguar Land Rover is a multinational luxury vehicle brand with plants in the U.K., Spain, Brazil and Turkey.
Trustworthy Land Rover Mechanic in SoCal
When it comes to keeping your Land Rover vehicle in top working condition, trust the best in the business at Otto's European. Our expert Land Rover mechanics are certified and we have two decades of experience working on European luxury vehicles and supercars. We have worked with the best and brightest customers that Southern California has to offer. We provide friendly, fast and discreet service to all of our valued customers.
Click here if you're looking for directions to our Land Rover repair shop. If you have any questions, or if you'd like to schedule an appointment, give us a call at (310) 399-3221.