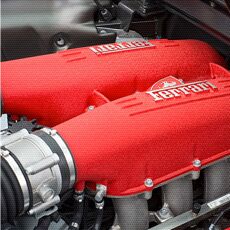 The Ferrari brand is one of the most well known in the world for being the pinnacle of European supercars and luxury vehicles. Here at Otto's European Coachworks, we have many years of experience working with these exceptional Italian vehicles. Along with the exclusive nature of the Ferrari brand comes with a particular need for expert care and maintenance. Obviously, Ferrari vehicles are unlike any other in the world, and therefore require specialized knowledge and skills when they are being worked on. In order to keep your Ferrari working at its best, you must take it to a repair shop who understands exactly how these world-class machines operate.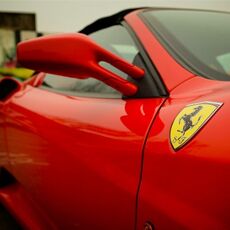 Common Ferrari Mechanical Issues
Even some of the best vehicles in the world sometimes experience their share of mechanical issues and problems. There are common issues that we tend to see with Ferraris. These issues can happen even if the proper maintenance schedule and special care has been conducted the right way. Some of these issues include:
Motor Mount Failure
The motor mounts on some Ferraris have a tendency to fail. This occurs most commonly with the F430, but such issues are not exclusive to that model. If you notice that your engine bay is vibrating more than usual, or if the engine is moving around more than it usually does, there is a chance that the vehicle's motor mounts have experienced failure. These motor mounts are made of rubber, and the intense heat and vibration from the engine bay can cause these motor mounts to fail. Replacing failed motor mounts is a fairly straightforward process, but neglecting to do so can result in further unnecessary problems if not addressed as soon as possible.
Cracking Exhaust Manifolds and Brackets
This is another issue that is closely related to the intense heat that Ferraris generate. Because of that heat from the exhaust, manifolds and can often crack as the exhaust system expands and contracts. Stress is placed on the brackets from the Ferrari's constant heating and cooling system, causing brackets to crack. If you hear rattling noises coming from your exhaust, that might be because the brackets are cracked. As soon as you notice one of these noises, be sure to give us a call and schedule an appointment immediately, because failing to do so can cause serious further damage to your Ferrari, like catastrophic engine failure.
Ferrari Transmission Failure
As a Ferrari owner, you more than likely already know that these vehicles have highly complex and transmission systems. Some Ferrari owners can experience their vehicle dropping out of gear or skipping gears. This can happen due to excess air, and may lead to pump failure.
Our expert Ferrari Repair and Maintenance Services include:
All Fluid Level Checks & Corrections
Ferrari Oil Change & Oil Filter Replacement
Tune-Ups
Transmission Repairs
Scheduled Maintenance
Brake Repairs
Air-Conditioning & Heater Services
General Automotive Repair
Preventative Car Maintenance
Cooling System and Radiator Repair
Synthetic Motor Oil Replacement

Exhaust Systems Services
Alignments
Shock and Strut Services
Tire Repairs

High-Pressure Fuel Pumps Repair

Engine Diagnostic
Belts, Hoses, Fluids
Air Filters
Alternators
Batteries
Headlights
Starters
Ferrari Car Maintenance
In order to keep your world class Ferrari functioning at the highest level possible, it is imperative that you have it routinely serviced and maintained. With great speed and power comes the responsibility of ensuring your Ferrari is the safest it can be, for your own sake and for the sake of other drivers on the road.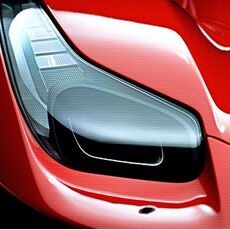 We service the following Ferrari Models:
– 488 GTB
– 812 Superfast
– 348
– F355
– 360
– 458
– 612 Scaglietti
– Ferrari California
And more!
History of the Ferrari European Supercar Brand
The iconic Italian supercar brand Ferrari got its start back in 1947, but racing cars were made back in 1929 when Enzo Ferrari founded the Scuderia Ferrari racing team. In 1961, there were internal issues among the executives and employees of the company, which has come to be known as "the great walkout". Many car experts thought the great walkout would have a highly negative impact on the success of the brand, but actually the opposite happened and the brand soared. Today, Ferrari is one of the most well-known and successful sports car brands in the world. In 2016, the Ferrari brand officially split from their parent company, Fiat Chrysler Automobiles.
Here at Otto's European Coachworks, we love Ferraris as much as you do, and we pay special attention to the individual requirements of each vehicle we service. We always offer timely and discreet service, and get the job done the right way. Click here if you're looking for directions to our Ferrari repair shop. If you're ready to schedule an appointment, feel free to call us anytime at (310) 399-3221.