If you're an owner of a Ferrari, Lamborghini, Bentley, Rolls Royce, Mercedes-Benz, McLaren, or any other European luxury car, you know how these brands live up to their world-class reputation. At Otto's European, these vehicles are our passion and our specialty. We have over two decades of experience working with the best luxury vehicles and supercars that Europe has to offer.
Many of Europe's finest motorcars are hand-crafted, making part rare and difficult to find. Because we only work on these vehicles, we have many of the parts on-hand. The ones we don't have, we know where to get them quickly.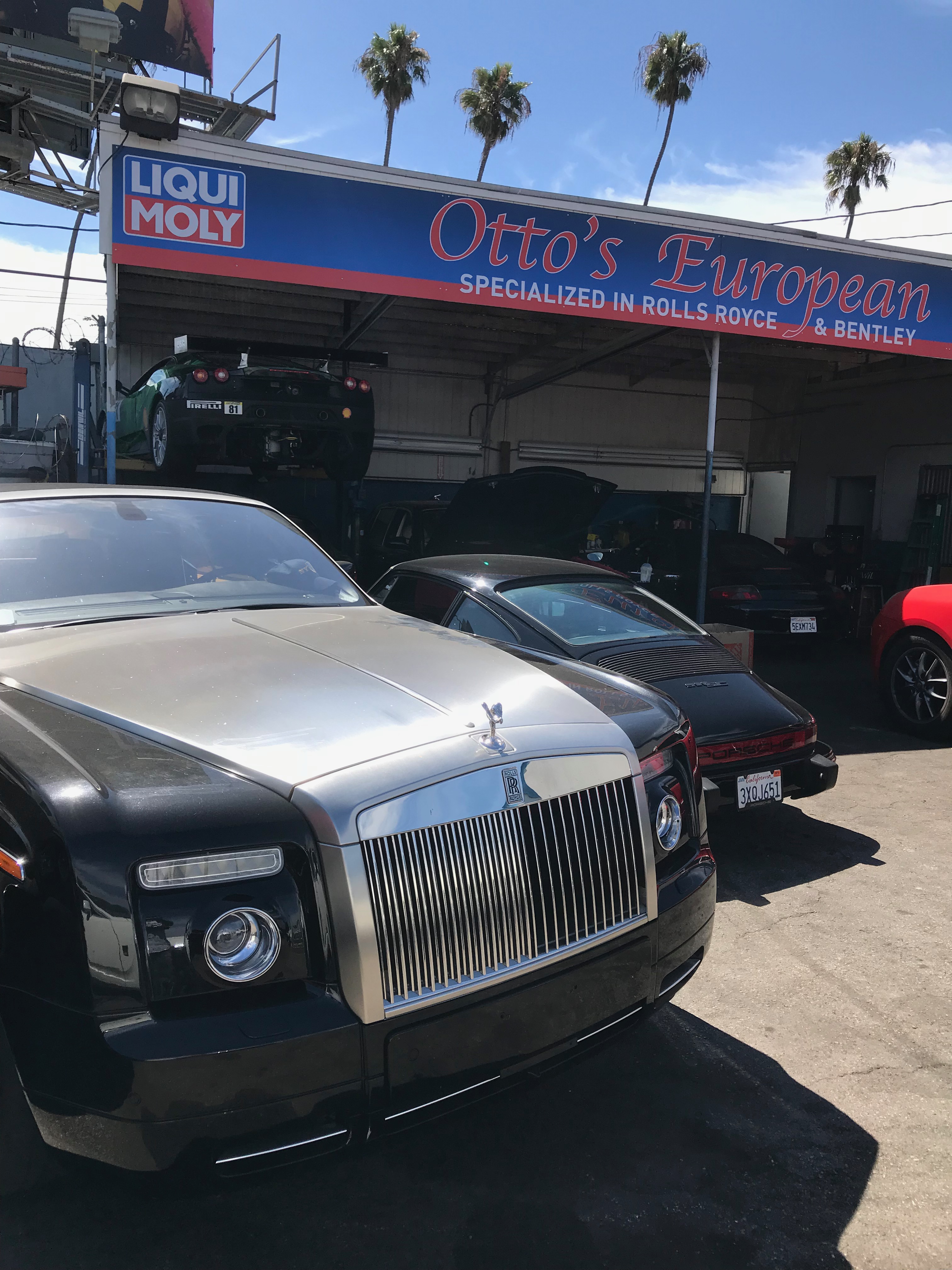 European Luxury Vehicle Maintenance
The manufacturing processes of European luxury vehicles and super cars are held to a higher standard than the autos driven by an everyday motorist. Therefore, these specialty vehicles require a higher level of care than "normal" cars. When properly maintained, European luxury cars generally have fewer problems than typical motor vehicles, last longer and perform better.
Issues with European luxury vehicles are rare, but they can arise, depending on the make of the vehicle and its age. Some of the most common issues we see are with the internal computer systems. While these computer systems tend to be state-of-the-art when produced, internal programming issues are highly noticeable with wear and tear, because the computer impacts the function of the entire vehicle. When looking for a European repair shop, be sure to choose one that has experience with factory-quality diagnostic systems to keep your investment running smoothly.
An issue that is common with extremely fast European supercars is scratches and other damage to the bottom of the vehicle. This is due to the fact that most supercars are low to the ground. Even the most careful driver can mistakenly "bottom out" on streets and roadways that most cars would have no trouble with.
Another typical issue that will arise for owners of European luxury vehicles is finding the right parts for their car, because these parts can be rare. Truthfully, finding these rare parts is just the beginning. Finding the right repair shop to install these parts so your vehicle runs efficiently and lasts and long as possible can be even more difficult.
Recommended Upkeep
Just like any other vehicle, European luxury cars perform their best with regular maintenance. Unlike common vehicles, European luxury and supercars have intricate machinery that make repairs much more labor intensive. You can avoid costly repairs by not neglecting any of the scheduled maintenance recommended in your owner's manual or manufacturer's website. Be sure to keep a stamped service history of your European supercar or luxury vehicle. This service history is crucial for maximizing resale value.
Not only do European supercars and luxury vehicles have top-shelf quality parts under the hood, the paint jobs are one of a kind as well. We recommend getting your European vehicle detailed at least once a year. This will help maintain the interior and the look of your vehicle for the long haul.
Our Expert European Auto Repair Services Include:
All Fluid Level Checks & Corrections
Oil Change & Oil Filter Replacement
Tune-Ups
Transmission Repairs
Scheduled Maintenance
Brake Repairs
Air-Conditioning & Heater Services
General Automotive Repair
Preventative Car Maintenance
Cooling System and Radiator Repair
Synthetic Motor Oil Replacement

Exhaust Systems Services
Alignments
Shock and Strut Services
Tire Repairs

High-Pressure Fuel Pumps Repair

Engine Diagnostic
Belts, Hoses, Fluids
Air Filters
Alternators
Batteries
Headlights
Starters
At Otto's European, we take pride in providing expert service with each car that we work on. We have met some of the brightest and best customers in Southern California. We take pride in maintaining quality standards, regardless of the size of the job. Give us a call today to schedule an appointment.
Customer Service |  Quality Service | Factory-Certified Service.