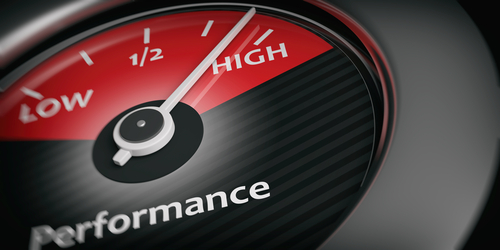 European supercars and luxury vehicles are a significant investment and their prestigious nature can be very rewarding. However, if not maintained properly, or not obtaining a detailed maintenance history of pre-owned vehicles can result in unnecessarily high repair costs that could have easily been avoided. At Otto's European, we are dedicated to personalized service that prevents these repairs, and we have many years of experience working on European vehicles that tend to be very different from normal motorist vehicles. One aspect of this service is to help our customers understand their vehicles, the maintenance schedule that the manufacturer recommends, and keeping detailed records of any repairs that are performed.
Preventative Maintenance Equals Top Performance and Peak Condition
A good auto repair shop will collect the right data on your vehicle in order to determine the best services and maintenance schedule that your vehicle needs. Again, performing preventative maintenance services on European supercars and luxury vehicles is more complex than your typical car, because of the intricacies that come with these world-class driving machines. A mechanic worth his or her salt will strive to compile the most information on each car they work on in order to understand the individual nature of each vehicle that comes in. This will keep cars running more smoothly and avoid unnecessary repairs.
Vehicle Driving History
If you are driving a pre-owned vehicle, one of the most helpful things you can acquire is your vehicle driving history. This is one of the first things you should be asking when you purchase a pre-owned supercar or luxury vehicle. Not only will this history let you know the quality of the vehicle, but it will also help your mechanic understand the best way to properly diagnose your vehicle and set you on a maintenance schedule. A solid, detailed vehicle driving history will provide you with baseline information on vehicle systems such as its transmission, spark plugs, transfer case, the front, and rear differential, the oil, cabin, and air filter, the timing belt, as well as the battery, and so on.
Entire-Vehicle Computer Scan and Check-Up
Every time you get a different vehicle or use a different auto repair shop, it is always recommended that your mechanic performs a complete computer scan and check-up. The reason for this is because each vehicle is driven differently, and the manufacturer's recommendations don't always cover everything. 
The European supercar and luxury vehicle experts at Otto's European always stay up-to-date on the latest information from each manufacturer in order to provide our customers with the highest quality services. For instance, in order to maintain our Bentley and Rolls-Royce certifications, it is necessary for us to keep abreast of all of the new systems of these world-class luxury vehicles. We take great pride in providing personalized maintenance to our valued customers, providing discreet services in a fast and friendly manner. To schedule an appointment or for directions to our location, feel free to give us a call.