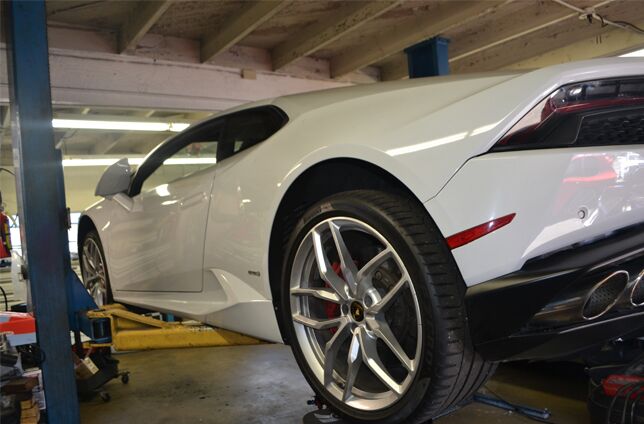 Welcome to Otto's European Coach Werks, your gateway to the captivating realm of high-end luxury cars. Nestled in the vibrant city of Santa Monica, California, Otto's is a premier auto shop specializing in the maintenance and care of prestigious brands like Rolls Royce, Bentley, Lamborghini, and Aston Martin. Join us on an immersive journey as we explore the extraordinary world of high-end luxury sports cars and unveil the unparalleled service offered by Otto's.
Unveiling Automotive Excellence: The Allure of High-End Luxury Cars
High-end luxury cars are not merely machines; they are an embodiment of power, craftsmanship, and sophistication. At Otto's, we understand the allure of these extraordinary vehicles and the discerning tastes of their owners. Our team of passionate experts shares your enthusiasm and is dedicated to providing exceptional service that exceeds expectations.
Craftsmanship at Its Finest: Rolls Royce and Bentley
Step into the realm of Rolls Royce and Bentley, where timeless elegance and opulence reign supreme. At Otto's, we appreciate the meticulous craftsmanship and attention to detail that goes into every Rolls Royce and Bentley model. Our technicians deeply understand these iconic brands, ensuring that your vehicle receives the utmost care and precision it deserves.
Unleashing Power and Performance: Lamborghini's Thrill of Speed
Lamborghini is synonymous with exhilaration, speed, and striking design. Otto's European Coach Werks embraces the spirit of Lamborghini and the unique demands of its high-performance vehicles. Our team of skilled technicians is equipped with the knowledge and expertise to unleash the full potential of your Lamborghini, optimizing its power, handling, and overall performance.
Timeless Beauty and Engineering Excellence: Aston Martin's Legacy
Aston Martin represents a fusion of timeless beauty and cutting-edge engineering. Otto's recognizes the iconic status of Aston Martin vehicles and the passion of their owners. Our specialized services cater to the unique needs of Aston Martin enthusiasts, from routine maintenance to performance enhancements, ensuring your vehicle remains the epitome of grace, power, and sophistication.
Embracing Innovation: Exploring the Latest Luxury Sports Cars
At Otto's, we embrace the future of luxury sports cars. We stay at the forefront of automotive innovation, adapting our expertise to cater to the evolving landscape of high-end luxury vehicles. From the latest Rolls Royce Ghost and Bentley Continental GT to the awe-inspiring Lamborghini Aventador and Aston Martin DB11, we are well-versed in the intricacies of new models, providing comprehensive services that keep your car at the pinnacle of performance and style.
Otto's European Coach Werks is your gateway to a world of automotive excellence. As a trusted auto shop specializing in high-end luxury cars, we go beyond expectations to provide personalized care for your prized vehicle. From Rolls Royce and Bentley to Lamborghini and Aston Martin, our passionate team of experts is committed to delivering unrivaled service and maintaining your high-end luxury sports car's beauty, performance, and elegance.
Experience the extraordinary journey with Otto's European Coach Werks. Contact us today to schedule an appointment and witness the pinnacle of service in the captivating world of high-end luxury cars.