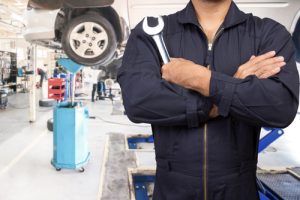 Just like it's important to eat healthily and exercise to maintain good physical health, it's also important to do specific things to ensure that our vehicles perform their best as well. Dipping into savings, or worse, taking out a credit card to pay for repairs on everyday cars can be a major blow to our finances. But paying for repairs on European supercars tends to be exponentially more expensive. Thankfully, there are several things that you can do in order to properly maintain your vehicle, its engine, and other crucial moving parts to prevent unnecessarily high repair costs.
Regularly Check Your Engine Fluids
Your car's engine is the lifeblood of your vehicle. The oil in most vehicles needs to be changed every five thousand miles. However, this tends to vary with European supercars and luxury vehicles because they are world-class vehicles that perform at higher levels than most cars. An auto repair shop who is experienced in repairing these world-class machines can both have that correct information for you as well as demonstrate how to check other important fluids. These other fluids that need to be maintained at proper levels include transmission fluid, power steering fluid, brake fluid, coolant, and windshield washer fluid.
Keep Your Brakes In Tact
In order to make sure that your brakes perform at their most efficient stopping power, components need to be replaced or repaired every so often. As is the case with your engine oil in your European supercar, periodically replacing brakes pads and other parts also tends to differ from everyday consumer vehicles. Brakes are also more important in these high-ticket vehicles because they have much more muscle under the hood than other motorist vehicles, meaning that our stopping must be on point as well.
Check Engine Light
If your check engine light goes on, it can mean a number of different things. It could be a simple fix is needed with your vehicle's computer system, or it could be a big repair job. As previously mentioned, your European supercar is different from other cars, so be sure to take your vehicle into the shop as soon as possible when your check engine light goes on. If you aren't sure what to look for or what to do when your check engine light comes on, check out our check engine light blog post here.
Tires
In order to keep your car performing its best on the roads as well as bring it to a stop as soon as possible, be sure to use the right tires for your European supercar or luxury vehicle. Be sure to also keep them inflated and replace them when need be. Tire pressure gauges are much cheaper than dealing with an accident, so be sure to keep up on your tires.
Choose the Right Auto Shop
When you make the investment in a European supercar or luxury vehicle, you will need to take it to the right auto shop who has experience repairing them. At Otto's European, we have two decades of experience repairing world-class vehicles, which are some of the best ever made. For directions to our shop or to schedule an appointment, feel free to contact us.