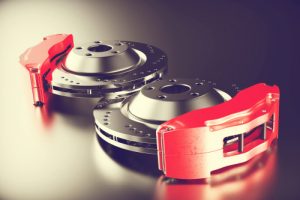 Brakes are one of the most important components of your vehicle. If your brakes are malfunctioning, or worse, not working at all – this presents huge safety issues. These safety issues don't just affect you and your passengers, but they can impact all of the other drivers on the road. 
This holds true for any vehicle, but the need for effective brakes with high-quality stopping power is even more important when driving European cars with world-class engines and horsepower. This is why proper brake maintenance should be of the utmost properties for vehicle owners. Thankfully, there are tell-tale signs that you need immediate brake repair or will be soon. Here are four of the most common signs that you require brake repair.
Unresponsive Brake Pedal
One of the easiest and most common ways to tell that your vehicle requires brake repair is if your brakes aren't responding or feel spongy when pressed. Most European supercars and luxury vehicles are world-class machines – and so their engines, interior, and their brakes are better than most cars. If you have trouble braking immediately or have to press down hard to get your brakes to respond, this is a clear indication that your brake pedals are worn down.  
Vibrating or Pulling of the Vehicle
This common indicator is perhaps the most dangerous of all four on this list. If your vehicle vibrates when braking and/ or pulls to one side, you run the risk of potentially losing control of the steering. This is often caused by friction that leads to your brake pads wearing down unevenly or becoming warped. Don't wait! Get to an auto shop immediately, otherwise, you put yourself, your passengers, and other drives on the road at risk.
Screeching or Squealing 
Screeching or squealing is often the first sign that drivers can tell their brakes might need repair. If you hear screeching or squealing when you take your foot off of the brake pedal, the metal shim is the cause of this noise. If you only hear this noise once or twice, your braking system could have been exposed to water or excess moisture. However, if the noise happens constantly, it's time to get your brakes repaired. 
Grinding Noises
When you hear grinding noises while braking, this means that the metal disc and caliper are rubbing together due to worn out brake pedals. Be sure to get to a mechanic as soon as possible, because this is dangerous to keep driving if you hear these noises while braking. 
Trust the Experts at Otto's European Coachworks
As an owner of a European supercar or luxury vehicle, you know that your vehicle is different from typical consumer cars. Performing proper brake repair on these world-class machines requires auto technicians who have experience working with them. Here at Otto's, we have over two decades of experience with all European vehicles. We offer discrete, timely service and get the job right the first time – every time. Contact us today to make a socially-distanced appointment or for directions to the shop.