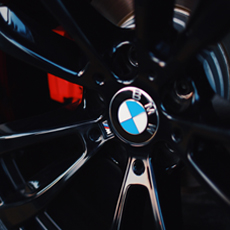 At Otto's European, we are as passionate about BMW vehicles as you are. We know that you want to protect your BMW and ensure that it performs safely and like new as long as possible. The longevity of your BMW is crucial to our continued success as a European luxury repair shop. We take extra care with each customer and deliver the highest quality work, regardless of how big or small the job may be. With over two decades of experience, we've met some of the best and brightest people from Southern California. Our services are fast, friendly and discreet every time.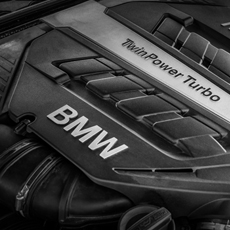 Common BMW Mechanical Issues
Even though mechanical and electrical issues with prestigious BMW's don't occur all that often if the vehicle is maintained the way it should be, no vehicle is immune to running into the occasional issue. Two of the most common mechanical issues for BMW's are fluid leaks and vibration of the steering wheel when braking. The vibration of the steering wheel usually means rotors need to be replaced. If not addressed properly by a certified mechanic, these issues tend to get worse and worse. This is especially true if your BMW has more than 50,000 miles on it.
Our expert BMW Repair and Maintenance Services include:
Maintaining your BMW to the highest level is important in keeping your car safe while ensuring high performance for both new and used car owners. Otto European is located at 3300 Lincoln Blvd, Santa Monica, CA 90405. To get directions, click here or call (310) 399-3221 to schedule an appointment.
All Fluid Level Checks & Corrections
Oil Change & Oil Filter Replacement
Tune-Ups
Transmission Repairs
Scheduled Maintenance
Brake Repairs
Air-Conditioning & Heater Services
General Automotive Repair
Preventative Car Maintenance
Cooling System and Radiator Repair
Synthetic Motor Oil Replacement

Exhaust Systems Services
Alignments
Shock and Strut Services
Tire Repairs

High-Pressure Fuel Pumps Repair

Engine Diagnostic
Belts, Hoses, Fluids
Air Filters
Alternators
Batteries
Headlights
Starters
BMW Maintenance
As a BMW owner, you know that proper care and maintenance of your European luxury car is imperative for maintaining its high level of German-engineered performance. This is really no secret to most drivers, yet unfortunately, some people put off regularly scheduled maintenance, which could lead to unnecessary repair costs.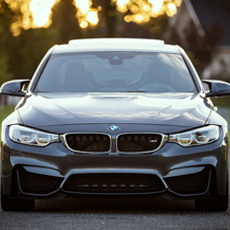 We service the following BMW Models:
– 330i Gran Turismo and Sports Wagon
– 430i Convertible, Coupe
– M760i Sedan
– 650i Convertible
– M6 Convertible
– X5M SAV
And more!
History of the European Luxury Car Brand
BMW is a German auto manufacturer with headquarters in Munich, Germany. BMW stands for Bavarian Motor Works, and was originally founded by an aircraft engine manufacturer in 1916. Nowadays, BMW is a global European luxury car brand with production facilities located in Europe, North America, Russia, China and Egypt.