As the holiday season is upon us, shoppers are busy buying gifts for everyone on their shopping list. If you've always wanted to buy your first European supercar, or perhaps even add an additional one to your fleet, this can be one of the best, most rewarding gifts that car lovers can give themselves. Brands like Ferrari, Lamborghini, and Maserati are unmatched for their-world class luxury and performance behind the wheel.
But should you buy new or pre-owned? The decision to buy a European Supercar comes with many options to consider, including this most important one. This blog post offers several expert tips and advice, as well as weighs the benefits of both new and pre-owned vehicle purchases.
The Buying Process: Buying a New Supercar for Sale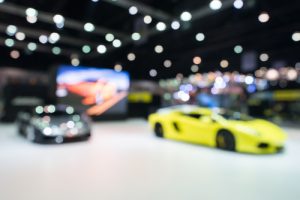 If you've decided to buy a new supercar for sale, you're likely aware that this experience will be much different than finding a local car dealership and picking out a supercar on the lot. Generally speaking, purchasing a new European Supercar is an exclusive process that often includes getting on a waiting list, especially if you want to buy their latest model.
If it's your first time buying a new European Supercar, you could be looking at a long time on the waiting list. If it's a vehicle that has a lot of hype surrounding its limited edition release, the waiting list will likely be even longer, and there's no guarantee you'll get on it. However, if you put the time and effort into owning a prestigious new European Supercar, it can be very rewarding.
What are the Benefits of Buying Pre-Owned?
If you aren't one to wait on long lists, purchasing a pre-owned supercar doesn't mean you'll have to sacrifice any quality of a new one. First, ensuring you're using a reputable car sales platform that specializes in pre-owned supercars and exotic vehicles is imperative.
If you buy a pre-owned supercar, the buying experience may lead to meeting sellers that may be just as enthusiastic about them as you are. Be sure to do your research on the specific model you're thinking about purchasing because the seller you're considering buying from will likely have extensive knowledge of it. This knowledge will also help you discuss the specifics of your vehicle and arrive at a fair price.
Just because you are buying a used supercar doesn't mean you're buying a classic. Oftentimes, Supercar owners are eager to swap out their vehicles for the upgraded, current year's market or a limited edition. This is a perk of buying pre-owned: getting all of the best things about a recent release of a supercar without all of the hassle at the dealerships.
Otto's European Coach Werks: Your Resource for Supercar Advice
When you do make the decision to buy either new or pre-owned, trust the Supercar experts at Otto's European Coach Werks. We have 20 years of experience performing all forms of service on European Supercars. Our blog will continue to act as your resource for supercar advice long after your first appointment with us. To schedule, call or click today!