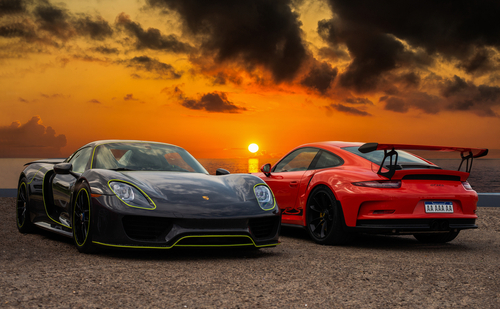 As the owner of a world-class European supercar, you know the only time you'll ever want to get rid of it is to upgrade to another European supercar. Before you do this, you will likely want to sell the other one. There are good ways and bad ways to go about selling your European supercar. This blog post will outline some of the good ways. 
Research the Market
Before you do anything when it comes to selling your vehicle, start by researching the market. This way, you will ensure that you get the fair price you deserve for the vehicle and be compensated for its worth. What is the value of the supercar? Is it a rare vehicle? If you have a rare one, the price will be increased due to its rarity. When viewing listings for other cars, pay close attention to how the mileage and any damage to the vehicle are impacting the price.
Diversify Your Marketplaces
Don't just post your listing in one place. Be sure to find multiple locations to list your vehicle. One of the best places to start when selling your supercar is the website Exotic Car List. Be sure to think about some less obvious places to list your vehicle so you can get the best chance of getting what the vehicle is worth. As long as the vehicle is well maintained and you find the right buyer, you should have no problem getting the right price. 
Make all the Necessary Repairs
As is the case with so many things in life, first impressions are vital. You want your potential buyer to fall in love with the vehicle at first sight. This means making sure it's washed, waxed, the interior is done neatly, and buff out any scratches or dings. We also recommend taking it to a mechanic to make sure if it needs any repairs.  
If the vehicle does need something, you must be open and honest about everything that it needs and communicate any issues, major or minor. You wouldn't want to find out that a used Ferrari needs work done to the transmission after you've already bought it, to extend the same courtesy to your buyer. If there was a recall on your specific make or model or needed repairs, make that clear as well.
Fair Pricing
When it comes to price, doing the right research is the most important place to start. Most private sellers think their vehicles are worth it. Classic vehicles tend to be worth more, and set your price with a rare supercar is flexible while most others are price-based.
Trust the Pros at Otto's
Before you put your European supercar for sale, you will want to make sure that it is running in top condition. We recommend having it fully inspected for any issues, minor or major. At Otto's, we have 20 years of experience diagnosing and repairing European supercars of all makes and models. To schedule an appointment or for directions to the shop, don't hesitate to give the European supercar experts a call.