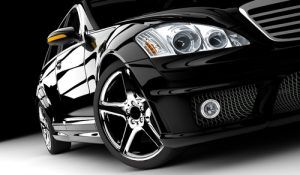 Winter will be here before we all know it. Even if you live in a warm climate like here in the Los Angeles area, many winterization tasks are good to perform on any vehicle, regardless of climate. Additionally, perhaps you plan to make a trip to visit relatives who live in a cold weather state. Whatever the case, these five tips can help you stay safe this winter and protect your European luxury vehicle.
Replace Wiper Blades
In most vehicles, luxury or otherwise, wiper blades will last everyday drivers about one year before they need to be replaced. In luxury vehicles, wiper blades may last longer, which is more likely, or they might need to be replaced once every six months. Checking wiper blades should be a part of your standard vehicle maintenance. You will want to be sure that you fill your washer fluid as well. Also, make sure your heater and defrost work if you live in colder climates.
Get the Right Oil Change
Another easy winterization task for your European supercar is to get the right oil in your vehicle. Naturally, vehicles like Bentleys and Rolls-Royces require different oil change services than Toyotas and Fords. However, oil can thicken in the winter, and therefore you may need a lower-viscosity oil to make sure your engine is properly lubricated. This should also be part of your standard vehicle maintenance.
Check Tire Pressure
Regardless of how expensive your vehicle is, tires are among the most important at all times. This is especially true in winter months. Properly inflated tires are a necessity to safely navigate slippery roads. Tires generally deflate by 1 pound per square inch with each 10-degree drop in temperature.
Check the Battery
Winter is the perfect time to check your battery cables, especially if you are driving a classic European luxury vehicle or supercar. Be sure that battery posts and cables are all corrosion-free and that the battery has enough water. Your repair shop should test your battery if it is older than 3 years, as it may be soon time for a replacement.
Prepare An Emergency Kit
This is a tip that just about any motorist should take, regardless of where they live. Keeping an emergency kit in your trunk can help prevent injury in the event of an accident. For your winterized kit, be sure to pack a warm blanket and warm clothing like hats and gloves. A first aid kit is also a necessity, and an emergency water and food ration can give anyone peace of mind when out on the roadways.
Trust the European Luxury Vehicle Experts
While these tips can help you prepare any vehicle for winter, your best bet in doing so is to take your vehicle to a certified shop. Otto's European is Bentley and Rolls-Royce certified, so we know exactly how these world-class machines operate and what they need to perform their best in various climates. If you need an appointment or directions, don't hesitate to call us today.