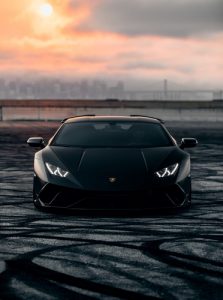 Lamborghini has owned the title of being the manufacturer of some of the most expensive supercars on the planet. From the Chiron to the Veneno Roadster and everything in between, there's a lot of history behind these world-class machines. If you are planning to buy a supercar, learning its history is appealing to many owners and collectors. Read along for five fascinating facts about Lambo that you may not have known. 
Lamborghinis Started as Tractors
Lamborghini founder Ferruccio Lamborghini made his initial fortune manufacturing Lamborghini Trattori (tractors). And yes, the manufacturer still makes tractors today for various farming and agricultural purposes. Legend has it that Lamborghini used part of his wealth to buy Ferraris, of which he was unhappy with, so he set out to make his own — and the rest is history. 
Countach is a Slang Word
The Countach was the flagship Lambo supercar, and many owners have wondered about the origin of the word. Countach is said out of amazement and admiration by the Piedmontese but would be unrecognizable by Italians not from this area. This language is a dialect spoken in Italy that sounds more like French than Italian. Mr. Lamborgiihini was from this area of Italy and decided to name his first supercar after this slang word. 
Italian First-Responders Drive Lambos
If you want to get somewhere in a big hurry, what better way to do so than in a Lambo? The manufacturer provides Italian first responders with two Lamborghini Gallardo, which they reportedly use to deliver organs for transplant patients. Police in Dubai also use a Lambo, theirs being an Anventador for PR and marketing purposes for the state of Dubai.
The Bull Logo Comes from Astrology
The story of the Lamborghini logo has seen much speculation over the years. The supposed true story behind the bull in the Lambo logo comes from Ferruccio Lamborghini's interest in astrology. Mr. Lambo was a Taurus, which has a bull as its star sign. From there, the world-famous Lambo Logo was born, and the rest is history.
Lambo Made More than Tractors and Cars
This one surprises even the most knowledgeable Lamborghini lover or collector. The manufacturer is one of the only European supercar manufacturers to offer super vehicles for the road, and for the sea as well. The rare Lamborghini Aventador was once available as a boat for about U.S. 1.3 million dollars. There is little or no word as to whether Lambo will ever make a boat like this again, but it's still interesting that they once did. 
Trust the Lambo Experts 
At Otto's European Coachwerks, we are as passionate about the Lamborghini brand as our customers are. Speaking of Lambo history, the supercar experts in our shop have over two decades of experience working on these legendary vehicles. If you need discreet, expert Lamborghini services in the greater Los Angeles area, look no further than Otto's. Call our shop today to book an appointment or for directions.