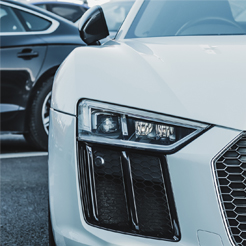 You could surely take your Audi to any mechanic, but why risk it? We have 20 years of experience excelling at servicing and maintaining just about every incredible vehicle that the Audi brand has to offer. No matter the type of service or repair, we take pride in ensuring that every one of our customers is happy driving in their Audi European luxury car at peak performance and optimal safety. Our Los Angeles auto repair shop is highly respected by our valued returning customers, and we'd love to have you as a regular as well.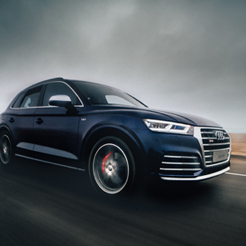 Common Audi Mechanical Issues
Audis are some of the most skillfully designed and manufactured vehicles on the planet. Despite the fact that mechanical issues are rare, every vehicle is subject to gradual wear and tear simply from driving. Some of the most common mechanical issues we see with Audi luxury cars are problems with the electrical components and spark plug failures. Needing new spark plugs in your Audi is nothing to worry about, as it happens to a lot of owners. Spark plug failure is the main cause of ignition failure, which can seem serious, but replacing them is a relatively simple fix for any experienced auto repair shop. and nothing major. Problems with electrical components vary, but some of the most typical issues are lights on the dashboard not functioning properly, or tail and headlights dimmed or not turning on at all. Of course, these common issues tend to worsen as the vehicle ages.
Our expert Audi Repair and Maintenance Services Include:
Maintaining your Audi to the highest level is important in keeping your car safe while ensuring high performance for both new and used car owners. Otto European is located at 3300 Lincoln Blvd, Santa Monica, CA 90405. To get directions, click here or call (310) 399-3221 to schedule an appointment.
All Fluid Level Checks & Corrections
Oil Change & Oil Filter Replacement
Tune-Ups
Transmission Repairs
Scheduled Maintenance
Brake Repairs
Air-Conditioning & Heater Services
General Automotive Repair
Preventative Car Maintenance
Cooling System and Radiator Repair
Synthetic Motor Oil Replacement

Exhaust Systems Services
Alignments
Shock and Strut Services
Tire Repairs

High-Pressure Fuel Pumps Repair

Engine Diagnostic
Belts, Hoses, Fluids
Air Filters
Alternators
Batteries
Headlights
Starters
Audi Car Maintenance
As an Audi owner, we know that want your Audi luxury car to last as long as possible, perform at a high level, and keep you and your passengers safe. These concerns are of the utmost importance to us as a Los Angeles Audi repair shop. As long as your European luxury car is maintained on time the right way, it should drive like new for up 100,000 miles at beyond! Protect your investment and your wallet from avoidable repairs down the road by frequently having your Audi maintained efficiently by an experienced European auto repair shop.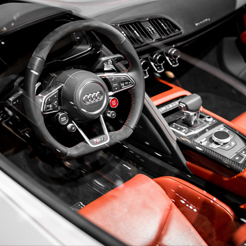 We service the following Audi Car Models:
– Audi A3 convertible
– Audi A6
– Audi A8L 60 TDI
– Audi Q3 35 TDI Quattro
– Audi R8 V10
– Audi A3 40TFSI
– Audi A4 30TFSI
– Audi TT
And more!
History of the Audi Brand
Founded in 1932, Audi is one of the oldest established automobile manufacturers in Germany. The four rings of the Audi emblem represents the four independent manufacturers that came together to make up the Auto Union: Audi, DKW, Horch and Wanderer.
In need of directions to our Audi repair shop? Click here. If you have any questions or are ready to schedule an appointment, give us a call anytime at (310) 399-3221.